New to AnimePaper? Join our community today!
December 17th, 2007, 9:03PM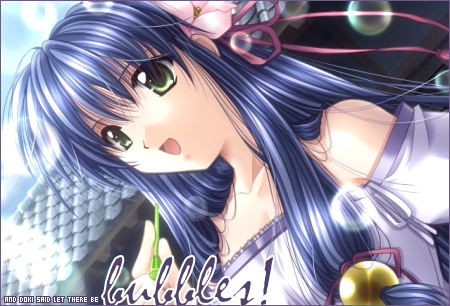 Doki's stats, nyo.
Name: Doki どき
Age: 16
Birthday: December 11
Style: Vector
Things I Can't Live Without: anime, books, cats, pasta, manga, sugar, laptop, lollipops, yaoi

Doki has claimed Kanone Hilbert. Meaning he's mine. Come state your claim with the rest of the Rabid Fangirls!
WIP meme made for MT Vector-Wallers. < 3 I wanted to put up my WIP anyway~
All my current works in progress as of 03/04/10.